"A vision without the ability to execute it - is an illusion."

Troy J. Davis, Chief Executive Officer
AUTHORIZED GSA/FSS SCHEDULES<!BR>
NOT AVAILABLE AT THIS TIMES

Click Here for: SSC's Professional Engineering, IT, and Security Management Services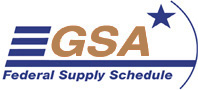 SSC offers a wide range of authorized federal supply services, labor categories, and rates through the GSA Schedule. To ensure the best price, SSC negotiates rates according to each customer's needs and requirements. .
Click ~ On Selected Authorized GSA/Federal Supply Service.
<!a HREF="gsanavsch.htm" TARGET="_top"> GSA PROFESSIONAL ENGINEERING SERVICES SCHEDULE (PES)
Contract Number: None at this time.

To Search, Enter Keywords and click on GO